This post is long over due. We're talking ridiculously long. The week 1 post was almost ancient history, but thanks to my readers who have pushed me to get the rest of this series out, I kept going. Cheap Food Here is showing our readers that it is possible to spend just $100 per person per month on food. Our week 1 post was created when we were living in Costa Rica so certain foods were cheaper (most produce and fruit) but certain other foods were more expensive (specialty items, imported foods, cheese, meat, seafood, etc) so it has surprisingly balanced out now that we've completed week 2 since moving to St. Petersburg, Florida.
Remember that eating out isn't going to be possible on this tight of a budget. There's almost no way to stick to just spending $100 per person per month for food if you even eat out once. Prepared foods are much more expensive than homemade and can ruin your whole food budget if you let it. It's also much easier to spend less than $100 per person if you're doubling the recipes listed and feeding more than just two people.
There are two great posts from last month for 5 ways to save money on food and 5 more ways to save money on food. These are perfect for those of you doing the $100 cheap food challenge.
Here is the video again for those of you who missed the week 1 post:
VIDEO: Can you live on $100 per month for food?
Reduce snacking and eating between meals.
One of the most critical ways to save money is to reduce snacking, especially processed food snacks. This experiment was much easier when we cut out all chips, boxed crackers, bottled drinks and junk food and replaced it with nutritious snacks like fruit, homemade crackers, nuts and other cheap, but healthy snacks. This may sound impossible because you get hungry half way between breakfast and lunch and then twice again between lunch and dinner, but knowing what to eat to reduce hunger is critical.
A high protein breakfast is the easiest way to sustain you through the morning. This means eating eggs, beans, meats, whole grains and vegetables early in the morning and in decent quantities. This is a tough transition if you're not a big eater in the morning but once you ease into it and have go-to meals to prepare in the mornings, you'll notice that you don't get hungry until it's time for lunch. Stay away from just eating cereals, breads, bagels, pancakes, biscuits and other high-carb, sugary foods because your body digests these foods faster and we all know that high-carb diets are a cause for concern with weight and diabetes.
If you do need a snack during the day, which is bound to happen, stay away from carbs and try to eat vegetables or home made snacks that are inexpensive and provide nutrition. Something that is not just a temporary escape from hunger. If you must, find some good quality granola bars or make your own.
Week 2 Menu
Below is the cheap food menu I've put together to get you started and prove you can eat healthy and fully on $50 per week for two people. Some of the recipes in the list below are from Cheapfoodhere.com and some are from our favorite foodies. Try not to use canned goods unless you have them already, but know that you are getting less than half of the nutritional value from canned goods that you would from fresh or frozen produce.
With a lot of the recipes, it's good to reduce the quantity of expensive ingredients (example: cheese or meat) or use a substitute for something less expensive and perhaps more healthy.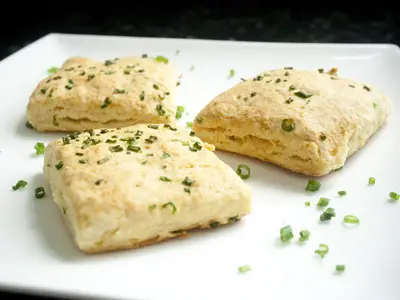 Breakfast
Fried Eggs with Spinach and curried garbanzo beans
All Natural Granola Cereal with Bananas and Craisins
French Toast with peanut butter, banana and granola
Fried Eggs with Spinach and curried garbanzo beans
Oatmeal w/Craisins and flax and an almond milk berry shake
Feta and chive biscuits (follow recipe but sub feta for cheddar) with scrambled eggs and turkey bacon.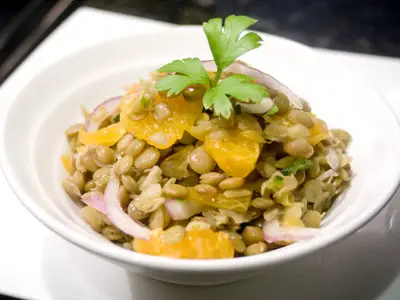 Lunch
Homemade mini pizza with turkey bacon, feta and jalapeño (follow recipe but change out toppings)
Citrus Lentil Salad with homemade hummus and carrot sticks
Falafel with cucumbers
Leftover Slow cooker chicken tikka masala
Leftover Cornish Hen and Dumplings
Leftover Homemade Gnocchi with Lemon Sage Butter

Snacks
Red Curry Roasted Garbanzo Beans (follow recipe but sub curry paste for creole seasoning)
Trail Mix of almonds, Craisins and cashews.
Cucumber Boats with Carrot Dip
Leftover babaganoush and pita
Since this is week 2, there are several items from the week 1 shopping list that will be leftover to include in this week's meals without buying new. These items as well as those that I already had on hand as a staple item are indicated with an 'x' next to them and the price column has been left blank.
As you know we are advocates of growing as much of your own produce as possible and supporting your local farmers as well. Buying in-season produce greatly reduces the cost and often times buying frozen produce is cheaper since they were picked during peak season. Keep all of this in mind when choosing items to buy for the receipes.
Do some research in advance. There are Web sites like www.mygrocerydeals.com that is a free resource for you to find the best deal on items in your area before even getting into your car. Most likely your favorite grocery has their pricing and specials online for you to organize your trip to get the best deals without having to drive all over town.
As we said with week 1, make sure when you go shopping, you stick to the list, and only to the list. Don't make impulse buys but feel free to choose a cheaper type of item to substitute based on what's on sale. Good luck and let me know how you're doing with the challenge.