This is a follow-up post to my first attempt at homemade crackers, which was a basic recipe topped with olive oil and sea salt. With this batch I decided to adjust the recipe to make it more my style and added a few spices for added flavor and extra kick. Each time I repeat a cracker recipe and tweak the ingredients, I try to learn from past mistakes in order to improve flavor and texture as much as possible. My plan for these crackers was to make them a touch spicier than the last and use an Indian spice mixture called Garam Marsala. Here is what I came up with:
HOMEMADE CRACKER INGREDIENTS
1 1/2 cups whole wheat flour
1 teaspoon fine-grain sea salt (extra for topping)
1 teaspoon garlic powder
1 teaspoon ground cayenne pepper
1/2 teaspoon onion powder
1/2 teaspoon Garam Marsala spice
1/2 cup warm water
1/3 cup extra virgin olive oil (extra for topping)
2 tablespoons of dried sage
HOMEMADE CRACKER DIRECTIONS
1. In a medium-sized stainless steel bowl, whisk together the flour, garlic powder, onion powder, cayenne pepper, Garam Marsala and sea salt until mixed.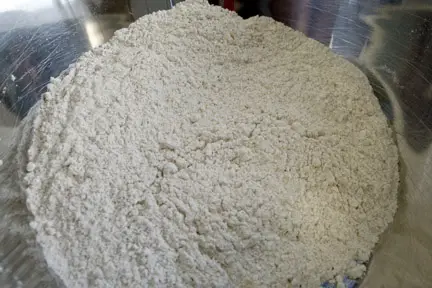 2. Add the water and olive oil and stir together until the dough is not too sticky or dry (add extra water or flour if the consistency is wrong).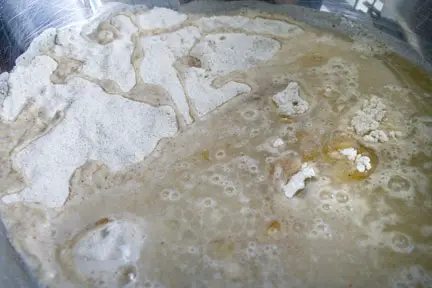 3. Knead dough for 2-4 minutes on a floured counter top and then break dough into 12 small dough balls and set aside with a towel or plastic wrap to rest for 45 minutes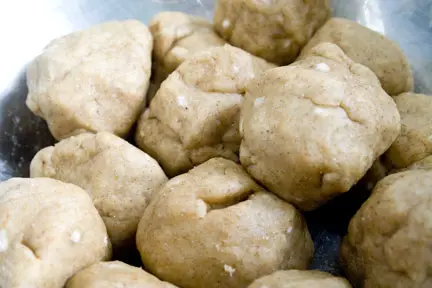 4. Meanwhile, preheat the oven to 425 degrees with a pizza stone inside (if you are using cookie sheets instead, preheat them as well)
5. Take the rested dough balls and use the rolling pin to flatten the ball into a long strip about 1/4 to 1/8″ thick, brush with olive oil and sprinkle lightly with sea salt and dried sage.
6. Slice the strip into pieces of your size preference and poke holes in the dough with the tines of the fork several times (to keep from puffing)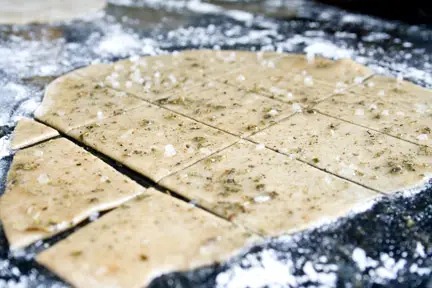 7. Place slices (and any other extra toppings you choose) on the hot pizza stone and cook until golden brown, about 5-7 minutes. Cook in small batches. Yields 24-36 crackers.