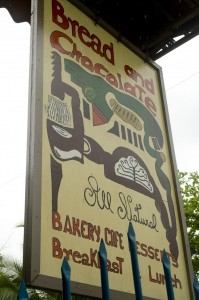 We hit another cheap food destination while on the Caribbean side last weekend. In case you didn't see our other cheap breakfast post about La Botanica Organica, make sure you check it out. This particular Sunday was rainy on-and-off, which is typical Caribbean weather, but we didn't care much. We had our sites on this little well-known breakfast nook in Puerto Viejo.
The restaurant and bakery is on a rustic porch similar to most restaurants in the area and unlike the usual weekend morning, there was a table open for us when we arrived. The place was filled with friendly faces and delicious food and coffee in front of most. To be honest, before even going in, our friends had told us the best part of the selection is the homemade chocolate brownies, so we were looking every which way to catch a glimpse before sitting down. And we found them, on a bamboo display not far from our table.
Our friends, whom we were visiting, work at a nearby hotel and thus know most other hotel and restaurant owners, so immediately upon arrival to Bread and Chocolate, the Maryland native owner came over. He was a great guy and being a born-and-raised Marylander myself, we reminisced about blue crabs and Old Bay seasoning before we ordered. The menu itself wasn't huge, but it was full of meal descriptions that made me want to try them all. I was absolutely torn as to what I should order, so I of course asked my husband to split two (out of 6) of the dishes we were both curious about.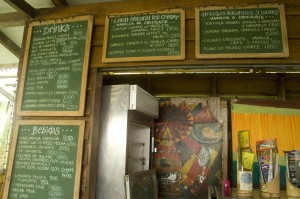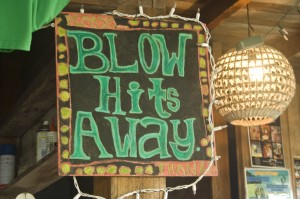 We settled on a fried egg sandwich (fried hard to my liking of course) served on a bagel with homemade home fried potatoes and an order of biscuits and gravy. Keep in mind we're in Costa Rica here and biscuits and gravy isn't something you can really find anywhere, so we were psyched about the prospect. The fried egg sandwich was served on our choice of an everything bagel, which was crisp on the outside and soft on the inside, the way they should be. Not the way Bagelman's makes them in the city. To our delight the potatoes were seasoned perfectly and while the biscuits were slightly dry, the unique mushroom gravy that topped them more than made up for it. My husband and I divided both plates in half and devoured our servings in no time flat.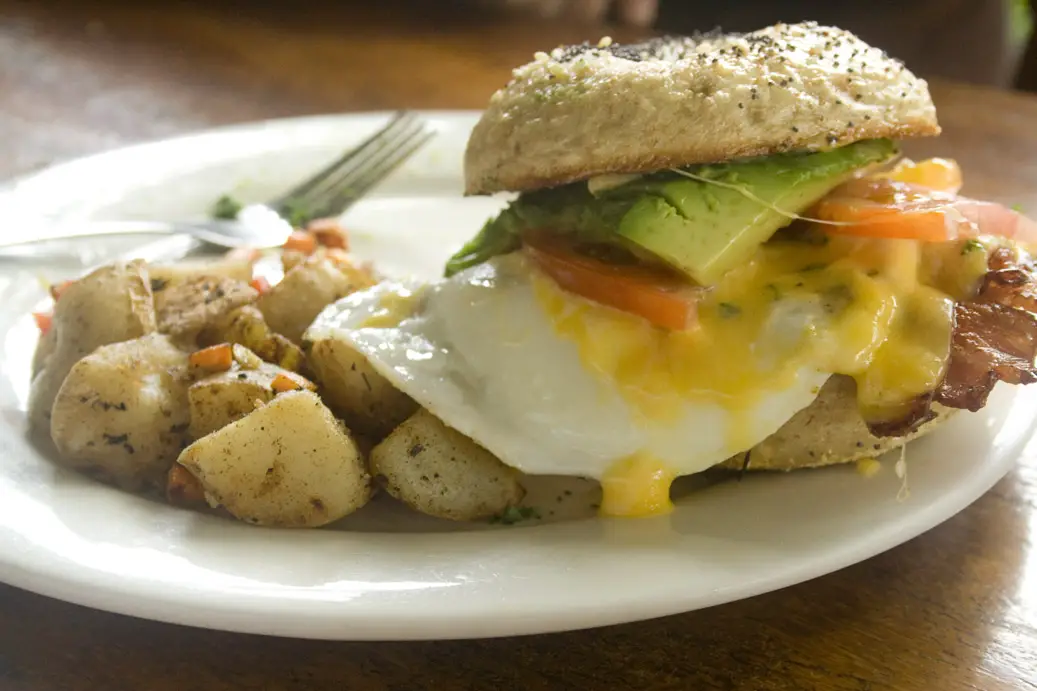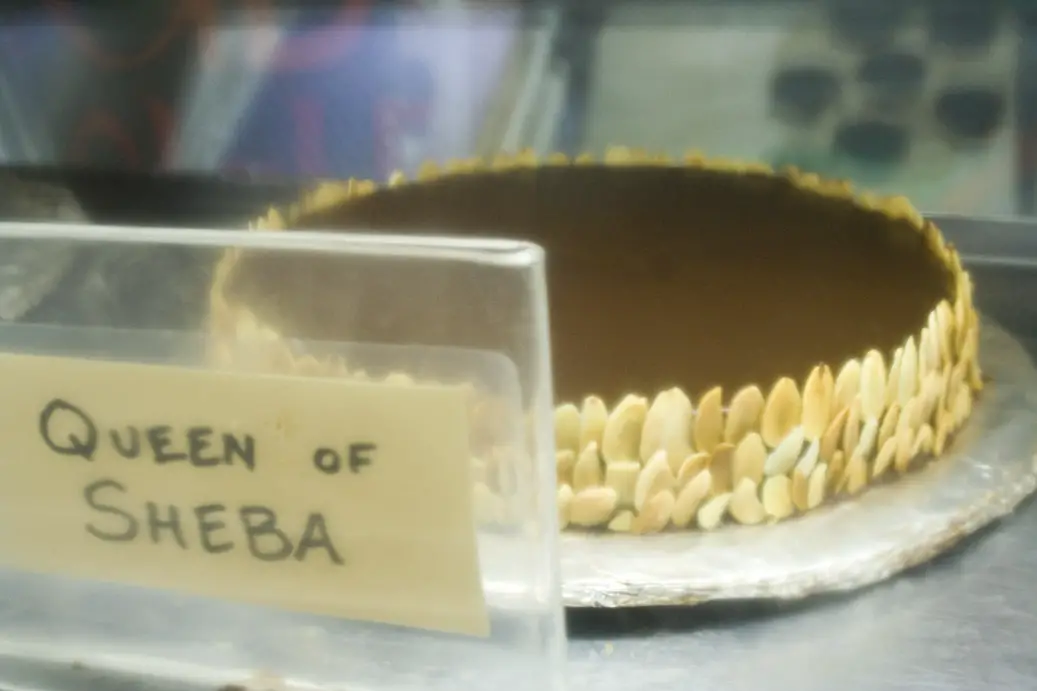 So, after breakfast and another two cups of joe, we grabbed our brownies to-go. I chose the mint variety while our friends got the walnut type. When we got back to our friend's Bali-style house on the beach we hung out with the dogs and later dove right into our mint brownies heated and topped with chocolate ice cream. It was bliss, I couldn't believe I had never had a mint chocolate brownie before, knowing my affinity for mint chocolate chip ice cream, but this was awesome. The outside had a slight crust and the inside, extra fudgy. Heaven.
We can't say enough positive things about Bread and Chocolate. We wished we could have tried everything on the menu and each dessert in the glass case, but our budget didn't permit, so we'll just have to wait until the next trip down there. Pura vida Bread and Chocolate!