We were down to the end of our groceries and didn't want to dip into the tomato sauce we made and ate too much of last week, so I explored an Alfredo sauce. But, since I've switched to soy milk and have reduced the intake of lactose products, I was curious what my options were for a 'cream' sauce using soy milk. So, I went to work and here is what I ended up with. A pleasant cheap food concoction.
Serves 2
INGREDIENTS:
1/2 Pound of spaghetti pasta
3 Tbsp olive oil
4 Cloves of garlic whole
2 C. plain soy milk (do NOT use vanilla soy milk)
1/4 C. grated parmesan cheese
2 Tbsp capers
1 Tsp powdered cayenne pepper
1 Tsp paprika
1 Tbsp fresh parsley
1 Bay leaf
2 Tbl flour (I used wheat)
DIRECTIONS:
1) Cook spaghetti al dente
2) Meanwhile, in a large fry pan with high sides, heat olive oil to medium-high heat and place in peeled garlic cloves. Roast until brown in color (approx 5 min) and smash with a fork. Cook for an additional minute. Remove garlic from pan, chop on a cutting board and set aside.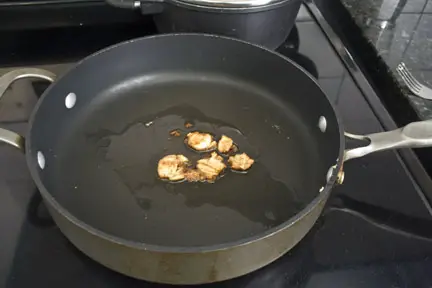 2) In the fry pan with seasoned olive oil, add soy milk, garlic powder, cayenne pepper, paprika and bay leaf and heat for 2 minutes until almost boiling. Let simmer for 10 minutes stirring/whisking constantly. Begin to add flour and allow to thicken (about 4 minutes) while continuing to stir.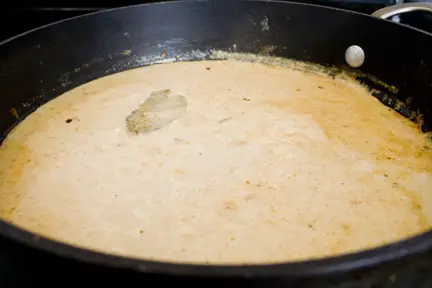 3) Remove the bay leaf, add the pasta, Parmesan cheese, parsley and capers and cook for 2 minutes more.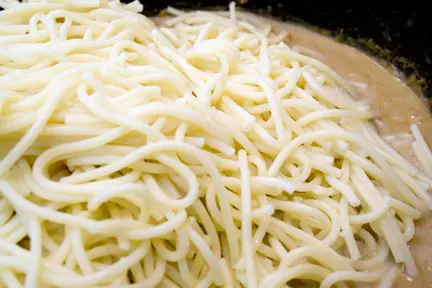 4) Serve immediately.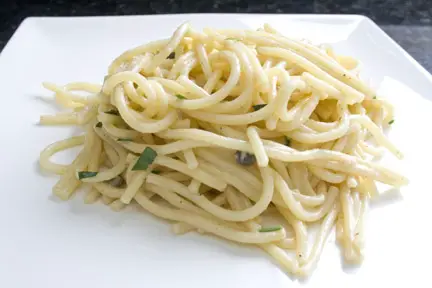 Recommended by: