Low Carb Snacks Using Garbanzo Flour
You may have noticed with some of our low carb recipe posts that we were on the 4 Hour Body diet for about two months playing around with recipes and trying to get more fit. We love the idea of low carb and cutting out wheat/gluten specifically so we started experimenting with bean flours. At the onset of our curiosity we were still living in Costa Rica where you couldn't find bean flours at all and I suspect if they did have them they would be cost-prohibitive (think $10 per bag of flour), but I was told you could grind your own dried garbanzo beans into a flour if you had a strong food processor or coffee grinder. I looked up a few how-tos on the Internet and just decided to go for it. Dried garbanzos are cheap in Costa Rica, so if I screwed it up it would be no big deal.
Here's how the process went for grinding chick peas into flour: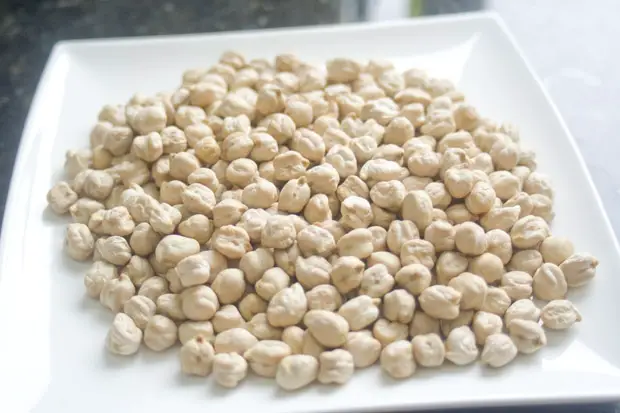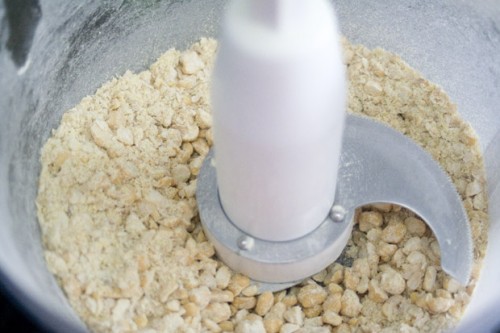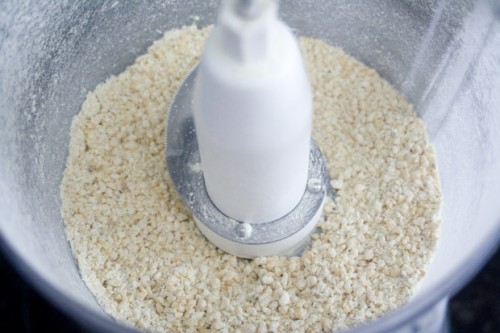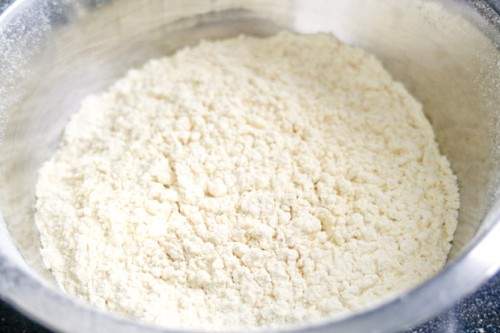 The decibel level of sound coming from my food processor was something I'd never heard before. I know dried chick peas are hard, but these little suckers hit the side of the food processor off the blade at a blazing speed and it took a good 5 minutes to pulverize them into a flour. I had to do them in 30 to 45 second bursts because I could feel how hot the plastic and the machine were getting during the process. Overall, if you could choose between making your own garbanzo flour and buying a bag already made, I would suggest skipping the hassle and buying the pre-ground beans. I haven't ground the beans myself since this initial try. It was just too loud and too much work for me and my food processor.
The first recipe I used the homemade garbanzo flour for was a thick flatbread, which was more like a pancake batter than a cracker. I roughly followed this recipe from Dining and Wine section of the NYTimes. Here's how my cheap food here version of skillet garbanzo flatbread recipe went:
Skillet Flatbread with Garbanzo Flour
Ingredients
1 Cup Garbanzo flour
2 Cups of Water
2 Tbsp plus 1 extra Tbsp Olive Oil
1 tsp Baking Powder
2 Tbsp mix dried herbs and spices (rosemary, basil, oregano, cayenne, etc)
1/2 tsp Sea Salt
Instructions
Preheat oven to 450 degrees
Pour 2 Tbsp olive oil into the pan and coat the bottom. Place into the oven while pre-heating.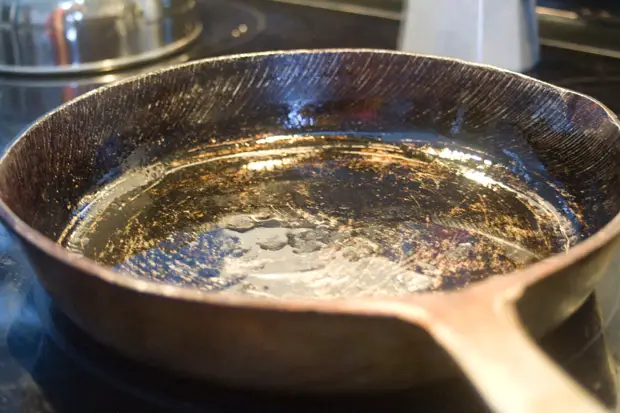 In a medium-sized mixing bowl, pour garbanzo flour, baking powder, spices and salt. With a whisk, mix well.
Add the additional 1 TBSP of olive oil to the dry mixture and blend in.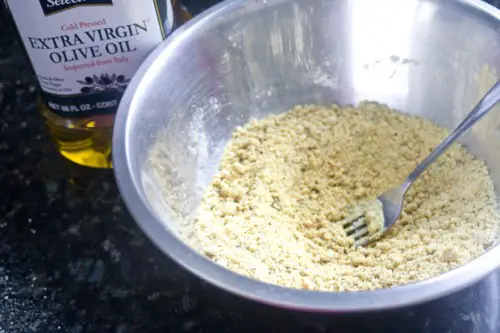 Pour in the water and whisk until well-blended. Allow batter to sit for up to 12 hours or use immediately, whisking just before pouring into the hot skillet.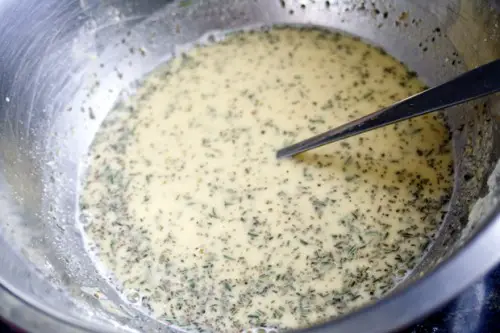 Pour into preheated skillet and bake for 30-40 minutes until the edges are browned and pulling away from the sides of the skillet.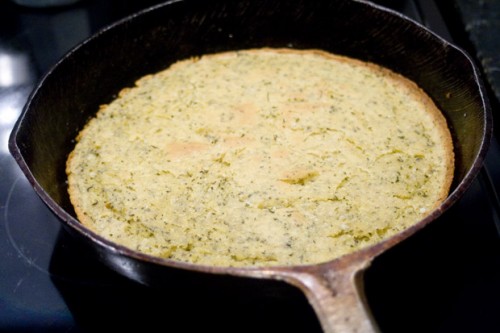 Cool for 10 minutes, cut and serve with butter or seasoned olive oil.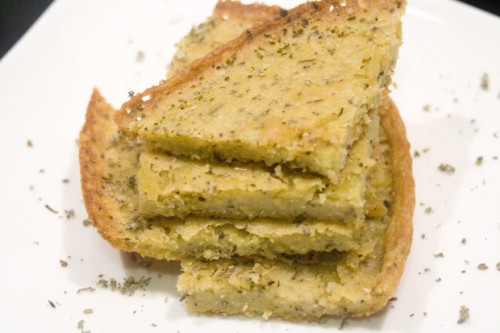 A More Sophisticated Garbanzo Flatbread
After the first attempt at the flatbread we were hooked. It was a copy-cat of the delicious bready carbs we were missing, but without the carbs. Genius! So, once we moved back to the US and landed ourselves in St. Petersburg, FL and could find all kinds of bean flours, I began my next adventure. We settled on the Garbanzo and Fava bean flour made by Bob's Red Mill in the Gluten-Free section of the grocery store. We are still learning how to properly use these bean flours and haven't used any gums yet to help bind the flour at this point so bear with us here. The next garbanzo flatbread recipe to come out went like this (adapted from our foodie friend at Smitten Kitchen):
Garbanzo and Fava Flatbread Recipe
Ingredients
1 3/4 cups garbanzo and fava bean flour
1 tsp baking powder
3/4 tsp table salt
1/2 Cup water
1/3 Cup olive oil
Approx 1/4 cup honey
3/4 Cup shredded Asiago cheese
1 Tbsp fresh thyme, finely chopped
Approx 1 Tbsp Coarse sea salt
Directions
Preheat oven with pizza stone to 450 for 30 minutes
Pour the garbanzo and fava flour into a medium-sized bowl and mix with the baking powder and salt.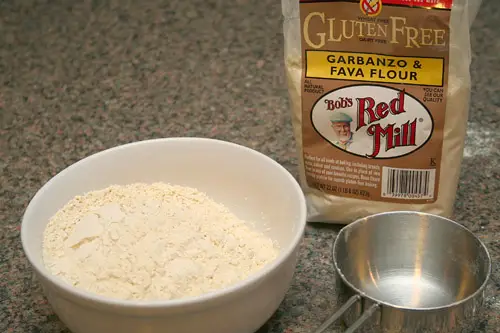 Make a well in the center and pour in the olive oil and water.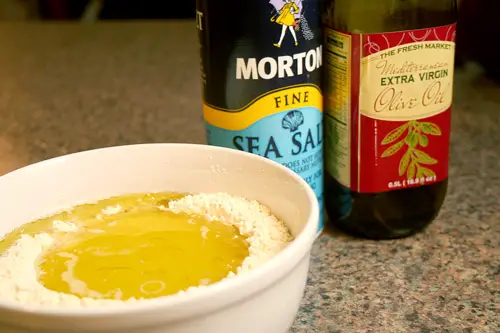 Mix with a wooden spoon until it is well-integrated and then knead onto a clean work surface 4 or 5 times. The dough should feel oily, but to keep it from sticking to the work surface, sprinkle extra garbanzo flour on the rolling pin, dough and work surface.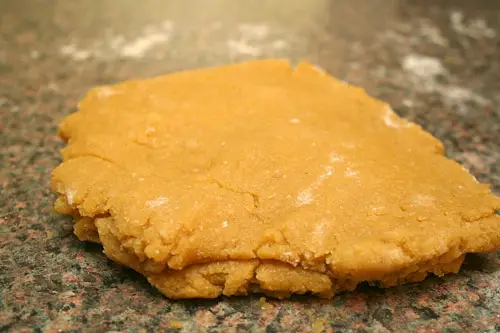 Divide the dough into four pieces.
Roll the dough out into long, irregular shapes onto parchment papaer. There's no need to be precise here just flatten out the dough to about 1/8″ thick.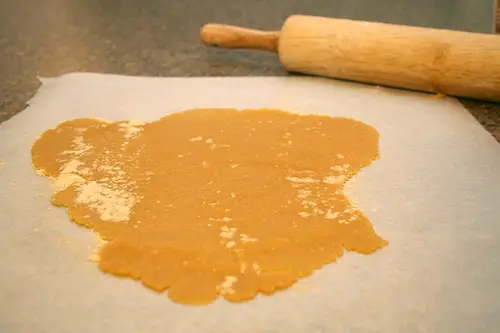 Baste with extra olive oil and gently press the thyme into the dough so it sticks into it. Stab several times with a fork and sprinkle lightly with sea salt and Asiago cheese. Bake for 5 minutes or until it's golden brown.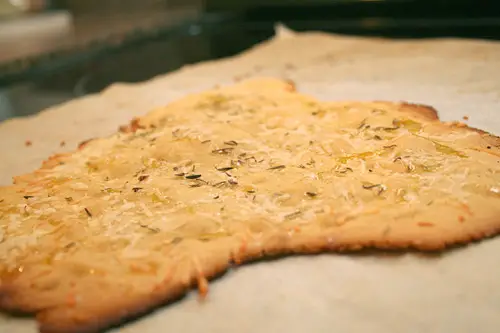 Drizzle lightly with honey and cut into pieces.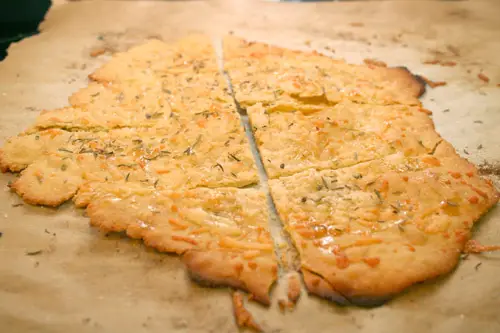 Devour.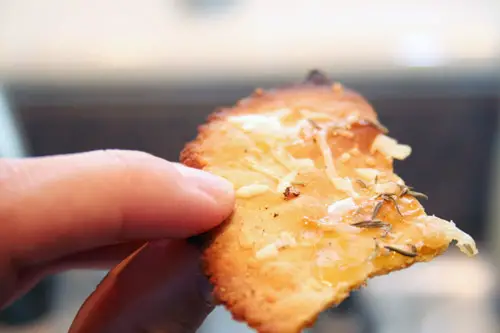 This round of flatbread was to die for! I'm super happy with the way they came out and did devour all but the 4th batch of flatbreads we made that night, and they only lasted until the morning the following day. But don't worry, we'll be making more. I hope you try this recipe out and don't be afraid of the bean flour, everything turns out okay in the end. Plus, this is an extremely low carb snack if you leave off the honey.