My husband and I have been on the prowl for cheap restaurants in St. Pete ever since moving here this time last year. We've discovered a few gems that I have yet to post about, but will soon. We recently discovered that a new diner opened up close to where we live, just down MLK from us and there was always a packed parking lot on Saturday and Sunday mornings, which is a good indication of how the food is.
A few weekends ago we decided to check things out. I of course brought my camera, as usual, but forgot to take pictures of the place or the food because I was too excited about eating. This happens a lot, which is why I end up missing the first impression of a restaurant and end of going back for a second taste and promising to take good photos of the experience. This time, I didn't forget and can share our breakfast with you visually.
We love cheap restaurants, especially with great breakfast.
The diner has better-than-normal decor. Blending the typical old fashioned Florida tourism style with modern booths, countertops, fixtures and flooring. It's refreshing to be in a diner that doesn't just have cliché black and white checkered flooring, sparkling vinyl seats and shiny metal everywhere.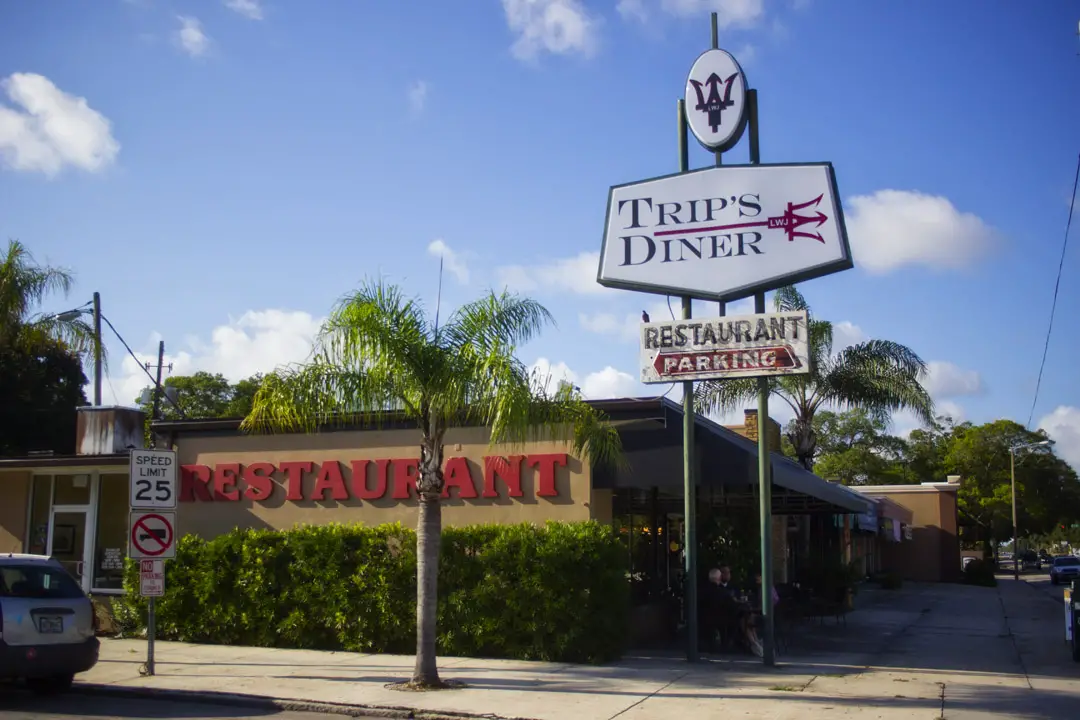 On the first visit, we weren't sure what to order or what they might consider to be their best breakfast, but the waitress was super-helpful and even offered to let us try the cheese grits before deciding between those and the homefries. Since living outside of the US for some time and experiencing customer service (especially in restaurants) to be at it's worst in Costa Rica, we really appreciate when wait staff is excited about their job and give you a great experience. The waitress here did just that.
So, get to the food already, you say. Okay. I settled on a 2 egg omelet with feta, spinach and sun-dried tomatoes with a side of homefries. I can't share the photos with you because, this was the time I forgot to shoot before picking up my fork. But I can tell you it was fabulous. These people know how to make an omelet. The egg was fluffy and all the ingredients inside were cooked perfectly and my mouth was happy with each creamy bite.
This visit, I settled on the corned beef hash special that came with two eggs (I got scrambled) and a side of your choice, which I landed on the cheese grits since I passed on them the last time. The grits are a must-have, although the hash browns/homefries are amazing too. You can't lose by choosing either of them.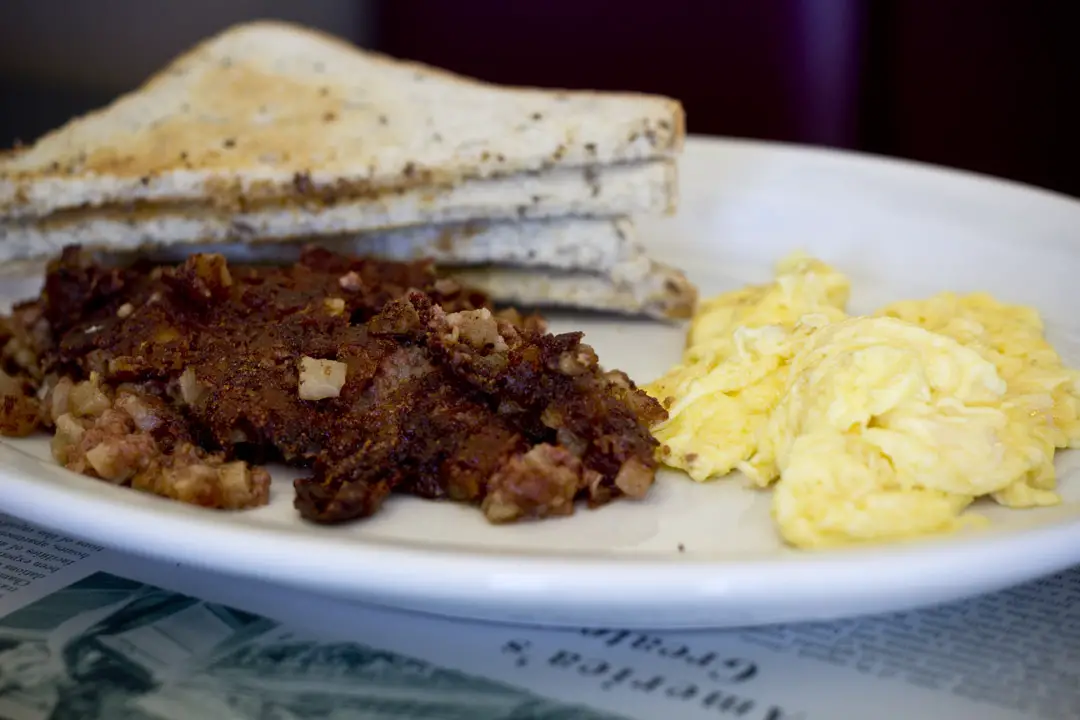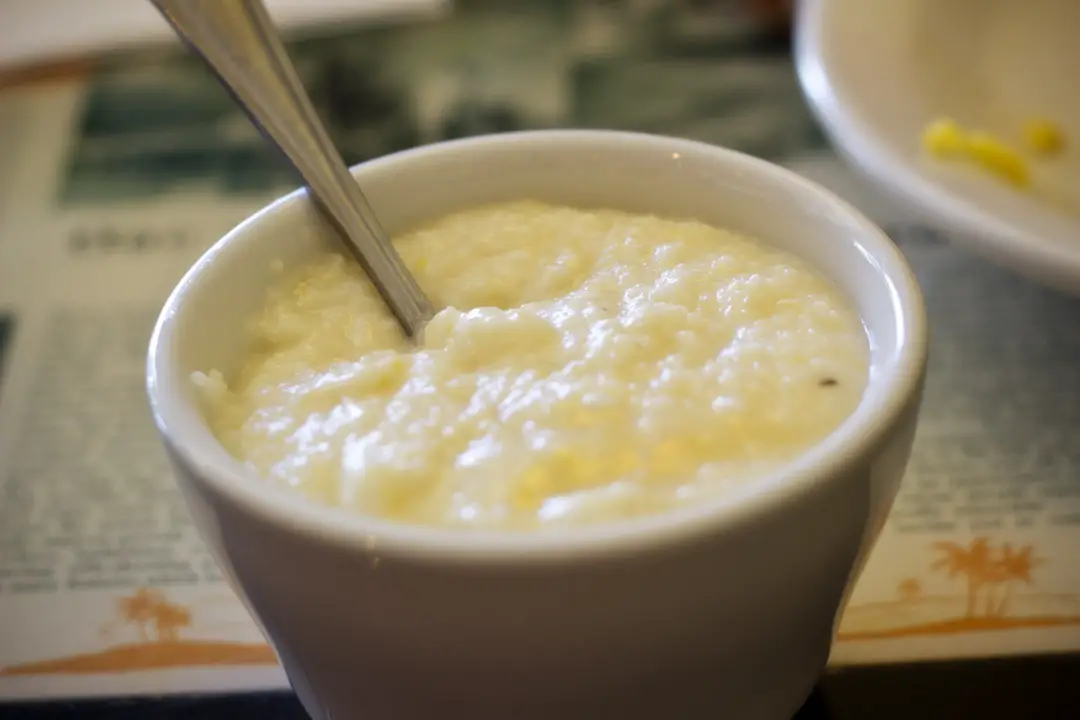 My husband settled on the biscuits and gravy, which had an amazingly peppery gravy without it being overwhelmingly salty. The bacon served at Trips Diner is super-thick cut and cooked just the way I like it. Crispy, but not burnt. I'm definitely tempted to try the BLT if we come in for lunch. The bacon is THAT good.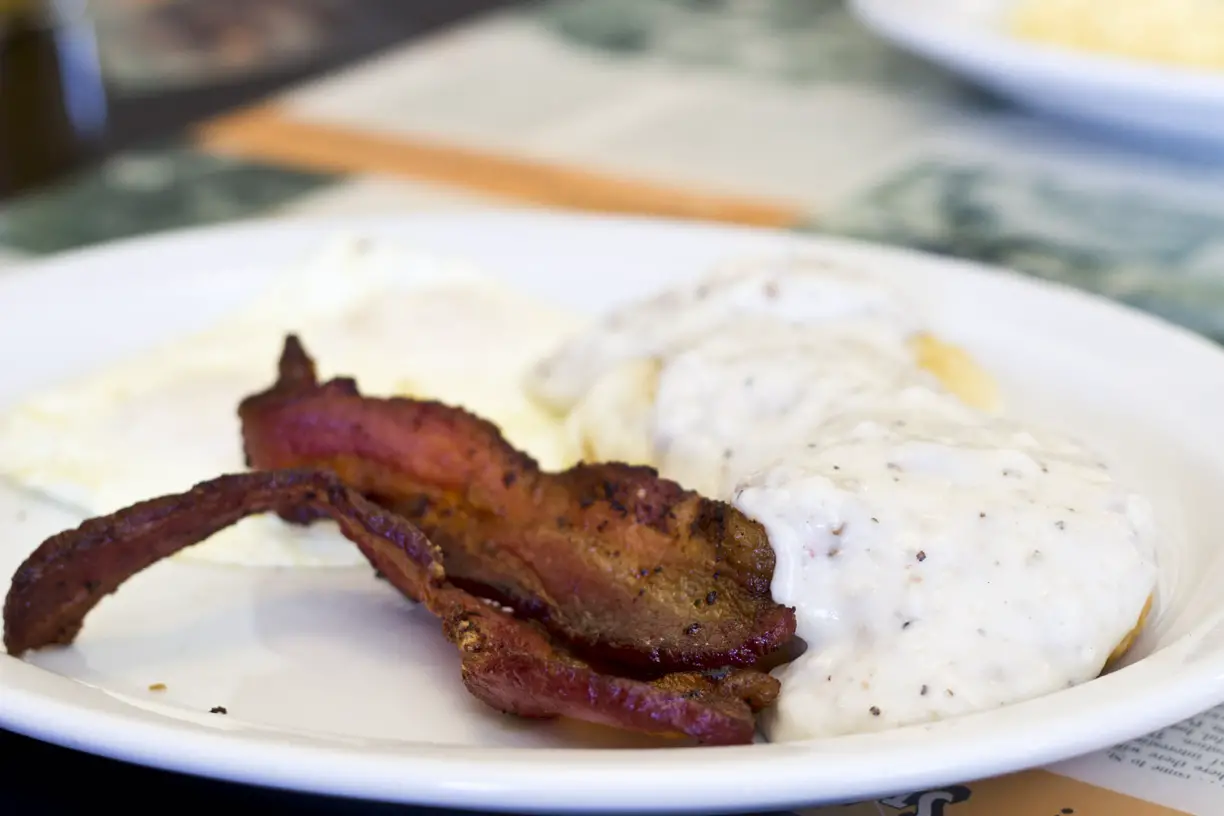 Make sure you swing into Trips Diner and meet the husband and wife duo that makes the show happen each day. They gave great service, the food is the best in St. Pete for breakfast and the prices are decent. Not the cheapest place in town, but nothing unreasonable either. Here is the full breakfast menu: