We are just a few days after Halloween and haven't gotten around to carving our pumpkin. It's tough in Florida because once you carve the pumpkin, you might have two or three days of a jack-o-lantern before it turns black and rots. So, waiting until the last few days before Halloween is crucial. This year, we let the holiday pass us by without carving the thing so I made sure to have a back up plan for it.
It just so happens that I was invited to a girls night at a friends house with an all-pumpkin theme. At the ladies-only shindig there was pumpkin turkey chili, pumpkin cheesecake, pumpkin spiced sangria, and we made pumpkin biscuits to go with the chili and roasted pumpkin seeds as a snack. We needed 1 1/2 cup of pumpkin puree for the biscuits, so onward with the home made kind! We ended up with 10 cups of pumpkin puree using a medium-large pumpkin. There are smaller pumpkins that might work better, but this is what we had already.
Homemade pumpkin puree a great alternative to canned pumpkin and without all the preservatives or steep price tags. You can spice it up or leave it plain until you're ready to cook all of your pumpkin creations this holiday season.
The process for cheap pumpkin puree is very simple really.
Homemade pumpkin puree from a leftover pumpkin
Pumpkin Puree Instructions
Slice off the top of the pumpkin with a butcher knife, just like you do when carving a Jack-o-Lantern
Scoop out the seeds and funk and set aside for cleaning and roasting later
Slice the remaining pumpkin in half and then in half again so you have four pieces that fit on an extra large baking sheet or roasting pan
Cover the cookie sheet with foil and cover the pumpkin pieces in foil as well
Then, bake on 350 degrees for 1.5 hours or until completely tender
Remove from the oven and allow to cool for 30 minutes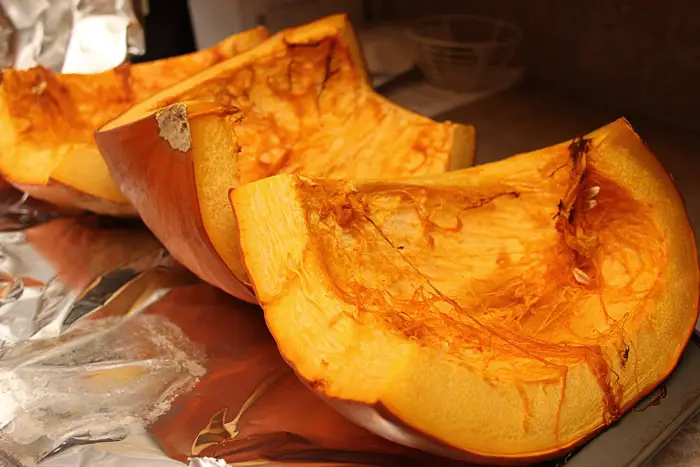 Gently remove the skin with your fingers, using a small paring knife to help if needed
In batches, place pumpkin meat into a food processor with the regular blade attachment and pulse a few times to break up the pieces
Puree in the processor on high until just smooth and there are no lumps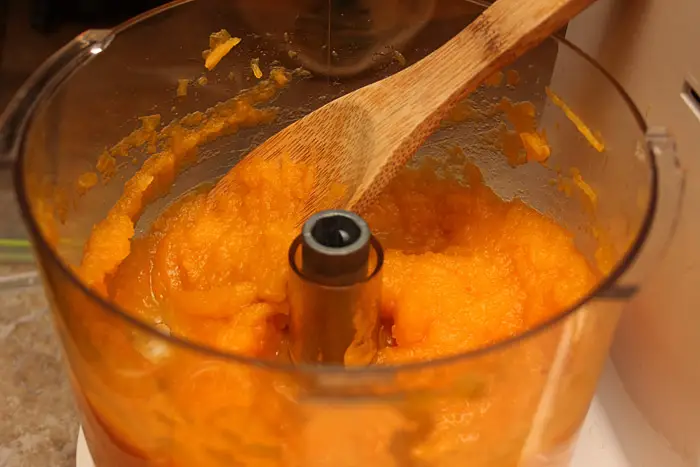 Measure out 2 cups and place into zipper bags or containers for the freezer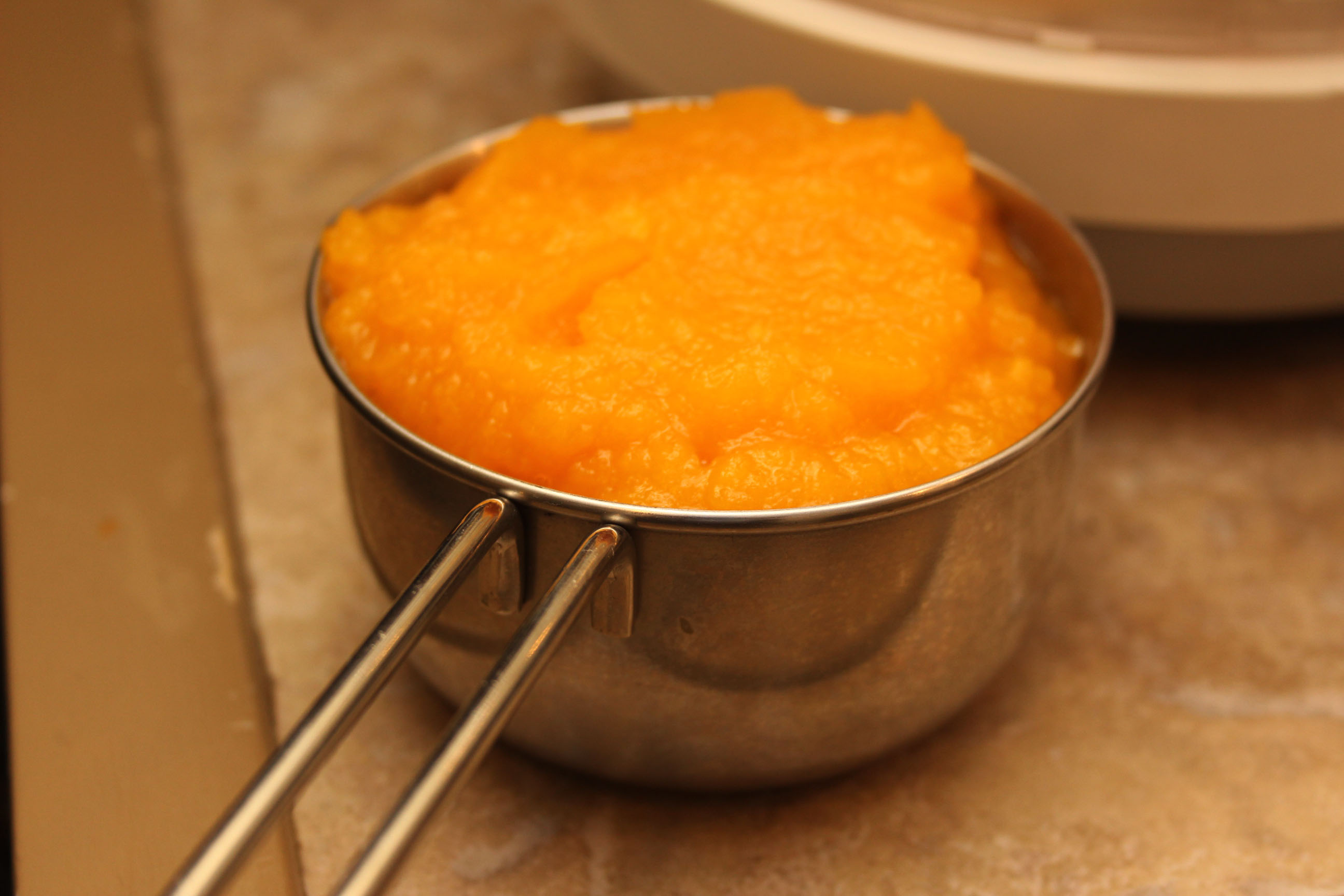 Write the contents and date with a permanent marker and place in the refrigerator for up to 5 days or the freezer for up to 3 months